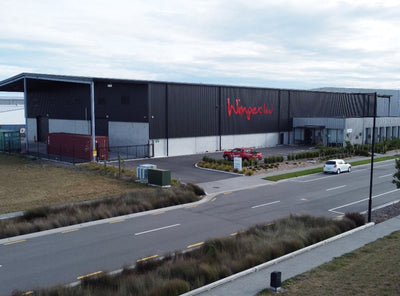 THE MOVE FROM EDMONTON RD TO INNOVATION RD
Wimpex has officially outgrown both of its buildings in
Hornby and we have been working on a project for a
purpose-built plant in the Waterloo Business Park.
The new building comprises of over 4500 m2 of space, large warehouses, and state of the art equipped 2000m2 of certified production space. This building is capable of comfortably accommodating 50+ staff and 20+ processing areas with over 40 million packed retail units per annum. From here we will continue to export to 7 countries and maintain the rising demand for export to China estimated to be over $15 million per year. We will be running many SKUs across more than 20 different product brands including Healtheries, Red Seal, White Crest, Tetley, Pam's, Value, Go Milk, The Land, Milch W, Karivita, Weidendorf, Taupo Pure, Factor 5, Golden Fern, Wdom and many more!