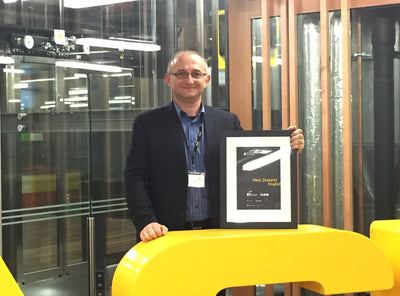 It is an honour to announce that through his persistence
and determination to create a packaging giant with
emphasis on community and workplace environment,
CEO Vladan Vukovic was officially nominated for the
prestigious EY Entrepreneur of the Year Award!
The New Zealand Entrepreneur Of The Year awards program, launched in 2001, is conducted in five regions culminating in the national awards. The program honours entrepreneurs whose ingenuity and perseverance have created and sustained successful, growing business ventures. Mr Vukovic started Wimpex with his wife, Natasa, in 2008 and has never expected to be given such attention and praise for the hardwork they both persevered. He was shy to take the spotlight without his family but was surely encouraged by them to proudly take the stage. Mr Vladan is grateful beyond belief and stands by Wimpex as an organisation of amazing individuals who have made this a possibility for him. He believes that "Employees are an organisations greatest asset," and is overjoyed that his team has reached such a great accomplishment.