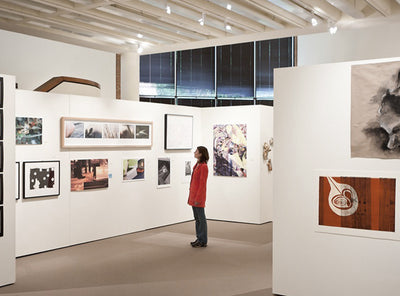 DONATION & CONTRIBUTIONS TO THE LOCAL COMMUNNITY
The staff at our organisation know and value the
uplifting and inspiring feeling that a great artwork can
give.
Because of this, we enjoy decorating our oces with local talent that we find through art competitions and galleries, one of the main ones being the annual Artweek at the Te Huanui Art Gallery in Darfield. The tradition of going every year was started by none other than the CEO's and CAO's daughter Iva who exhibits her art every year at the prestigious event and goes on to donate major portions of her profit to many different causes such as St John, SPCA, Wildlife prevention charities and many more. Wimpex will continue to donate and help the aspiring individuals as we believe that with determination and support, anything is possible and great achievements are yet to arise from our local talent.